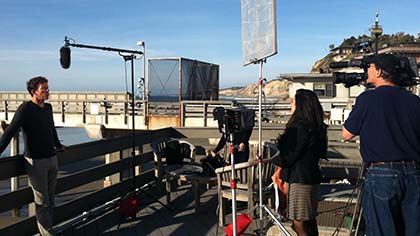 Cynthia Salinas led a new unit within CBS Eye Productions, producing network quality media for corporate clients.
The project included broadcasting the
programs on location during national conferences.

The broadcasts where updated daily
with news and interviews.

Clients included The American Pharmaceutical Association, top university pharmacy schools and pharmaceutical companies.

Salinas utilized a documentary format to tell these stories. The production also required making complex
material easy to understand.